Company profile
Open Joint Stock Company Russian Railways is Russia's largest railway company engaged in owning and building public railway infrastructure. The Company ranks among the world's leading railway carriers by freight and passenger transportation volumes and length of the railway infrastructure network.
Owner of the world's third longest railway network
Unique and highly diversified group
Unprecedented expertise in large-scale projects
Driving force of Russia's business community
Prominent player in global railway market
Russia's largest employer
No. 1 globally by energy efficiency of freight services
Read the Company's profile
Operating highlights
Lower workplace injury rate
6.2
x
reduction
since 2003
The number of transported passengers at eight-year high
1,117.9
million passengers
Labour productivity in handling activities
For more details see Perfomance overview
Development Strategy until 2030
The Russian Railways Group's 2030 Development Strategy ( "Russian Railways' Strategy") sets out the Group's goals and objectives, defines its key priorities and describes long-term development projects. The Strategy was approved by the Russian Railways' Board of Directors in December 2013. Accomplishment of the Group's mission will rely on the achievement of the 2030 strategic goals in five focus areas.
STRATEGIC PRIORITIES AND GOALS ACROSS FOCUS AREAS
TRANSPORTATION AND LOGISTICS SERVICES
RAILWAY TRANSPORTATION AND INFRASTRUCTURE
High-potential projects
Upgrade of the Baikal-Amur and Trans-Siberian Railways
Development and renovation of the railway infrastructure serving ports of the Azov and Black Seas
Development of the Moscow Transport Hub (MTH)
Upgrade of the railway infrastructure serving ports of the North-Western basin
Construction of the Moscow-Kazan High-Speed Railway
Development of the Krasnoyarsk Railway's Mezhdurechensk–Tayshet section
Development of diametrical intracity rail routes within the MTH
Development of the Northern Latitudinal Railway
Construction of a bypass at the Saratov Transport Hub
Construction of the Selikhin–Nysh railway line with a passage across the Nevelsky Strait
Electrification of the Rtishchevo–Kochetovka section
Electrification of the Ozherelye–Uzlovaya–Yelets section
Development of the Perm Railway Hub and the construction of a river crossing
Development of the Perm–Solikamsk connection
For more details see High-potential projects
Over
RUB
7.5
trillion
investments in railway development until 2025
25
million people
annual high-speed rail passenger transportation in 2025
180 years of Russian railways' history

Railways in Russia

St Petersburg–Moscow

Moscow–Vladivostok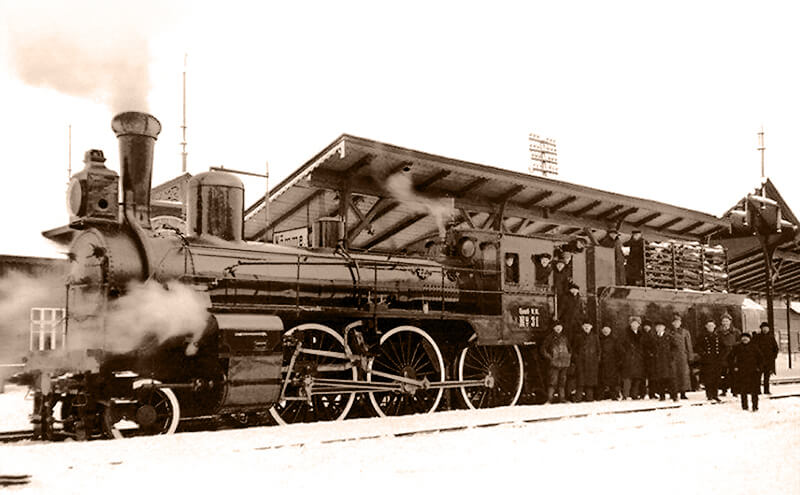 3,277
m poods, equal to
of freight carried in one year
2017
Modern freight train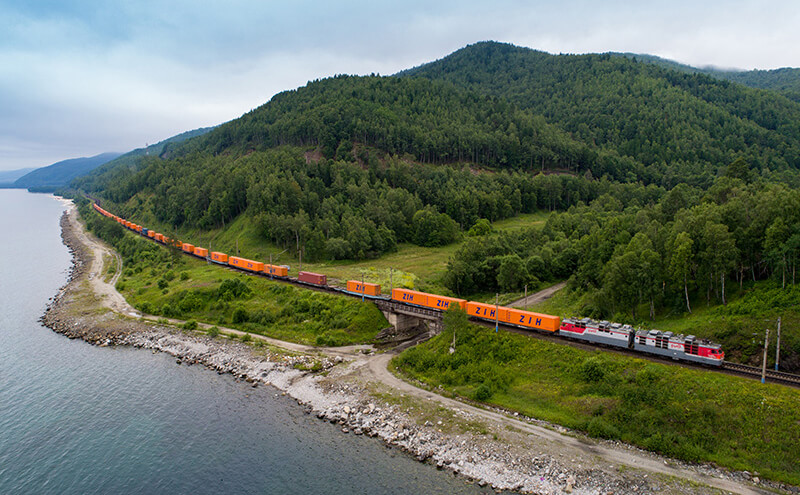 1,384
mt
of freight carried in 2017
1851
Passenger train with steam locomotive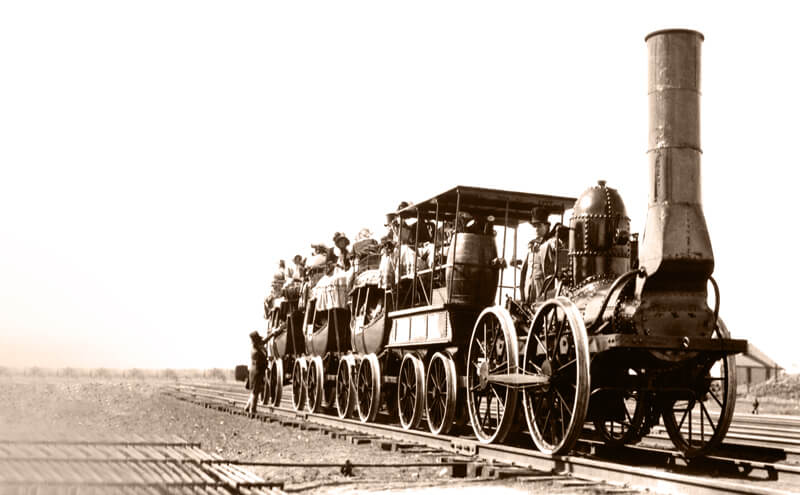 2017
Sapsan high-speed train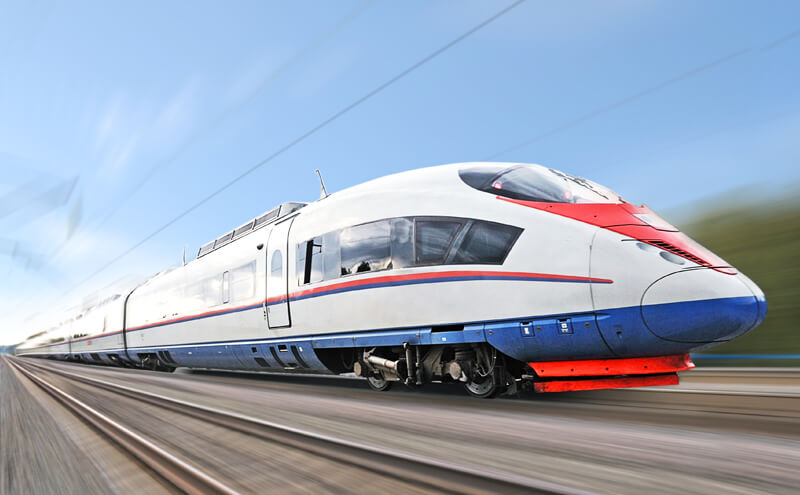 3
h
34
min
travel time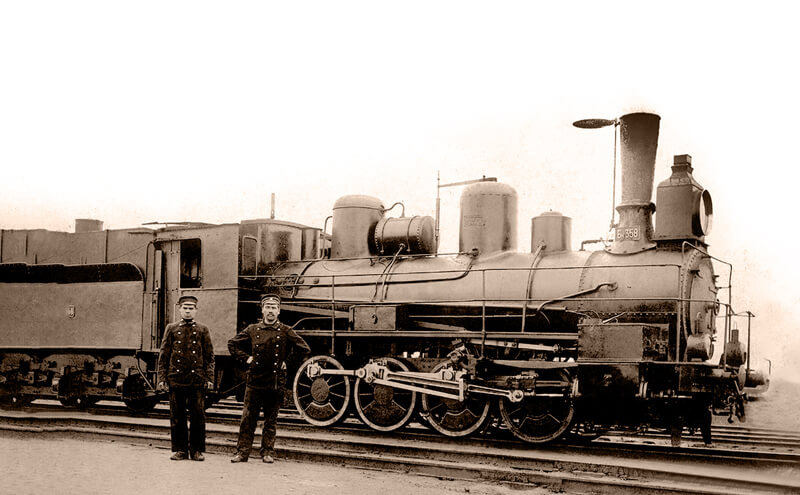 9,237
km
main line length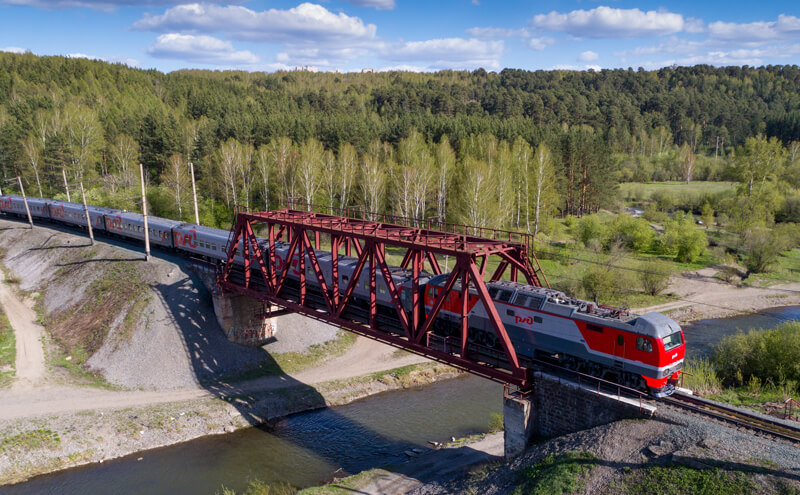 6
days
travel time